Fast AC Repair In The Pittsburgh Area
Don't get caught without air conditioning in the middle of the summer! Call Pittsburgh's Best Plumbing, Heating & Air for AC service and repair. We provide quality, dependable service any time of day or night so you won't have to suffer in a hot, humid home.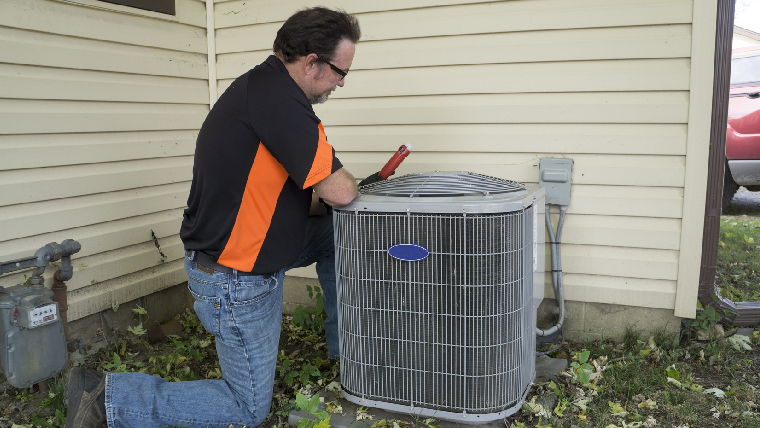 Common AC Problems
Low Refrigerant
If your air conditioner does not have enough coolant, the unit won't be able to cool to the proper temperature. A leak is a common cause of low coolant levels and is a safety hazard that will need to be repaired right away.
Thermostat Issues
If your thermostat is malfunctioning, it will not cool your home or business because it's not able to signal the unit to come on. It may need to be cleaned, calibrated or even replaced.
Clogged Drain Line
If you notice the AC's drain pan has filled up, the line may be clogged. A clogged drain line can potentially damage the unit or your flooring.
Dirty Coils
The condenser or evaporator coils can become corroded or dirty, causing a drop in how well the unit cools your home. A technician can clean the coils or check for any damage from corrosion.
Worn Parts
Over time parts of your air conditioning unit can become worn from normal use and need to be replaced.
Noisy Operation
If you air conditioner makes loud noises or doesn't seem to be working the way it should be, give us a call to have a technician come out right away.
Do you live in Moon Township, Coraopolis, Aliquippa, Cranberry Township, or the surrounding area? We are a family owned business proudly serving the Pittsburgh area as "Champions of Service!" Call us at (412) 228-4715 to repair your AC any time of day or night. We offer service 24 hours a day, 7 days a week so you won't have to be without cool air for long.