Duct Cleaning Services For Homes In The Pittsburgh Area.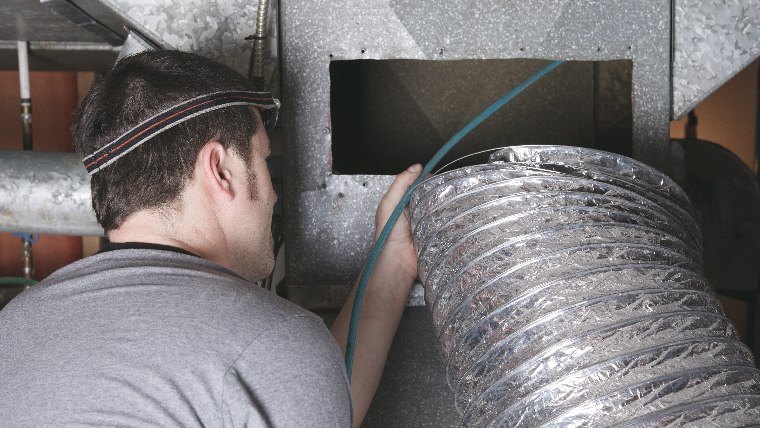 The air ducts in your home can become dirty over time from normal use. This is because the air that passes through them contains dust and other allergens that can build up inside the ducts and create poor air quality.
Reasons To Clean Your Air Ducts
You or your family members have allergies.

You have inside pets.

You smoke in your home.

Your home is dusty.

Your home has an odor you can't pinpoint.

You have recently installed a new HVAC system or clothes dryer.
At Pittsburgh's Best Plumbing, we offer several options in cleaning your ductwork to improve the quality and circulation of air throughout your home.
Rotobrush Air Duct Cleaning
This specialized equipment works to clean the ductwork in your home through a system that combines a vacuum to collect dust and other particles and a brush that cleans the inside of the ducts to remove mold and other fungi.
Lint Alert Protection
The ductwork in your home includes the HVAC system that heats and cools your living space, but it also includes the ducts that connect the clothes dryer vent to the outside. Normal use of your dryer can cause lint to build up. We can clean your dryer vents and install a monitoring device to alert you when they need to be cleaned again.
We are a family owned business proudly serving our community as "Champions of Service!" Call Pittsburgh's Best Plumbing, Heating & Air at (412) 228-4715 to learn more about our air duct cleaning services.