Commercial Water Heater Services For Your Pittsburgh Area Business
When you need your commercial water heater repaired or replaced, give Pittsburgh's Best Plumbing, Heating & Air a call. Our highly trained technicians are experienced in servicing and installing all types of commercial water heaters in businesses in the Pittsburgh area.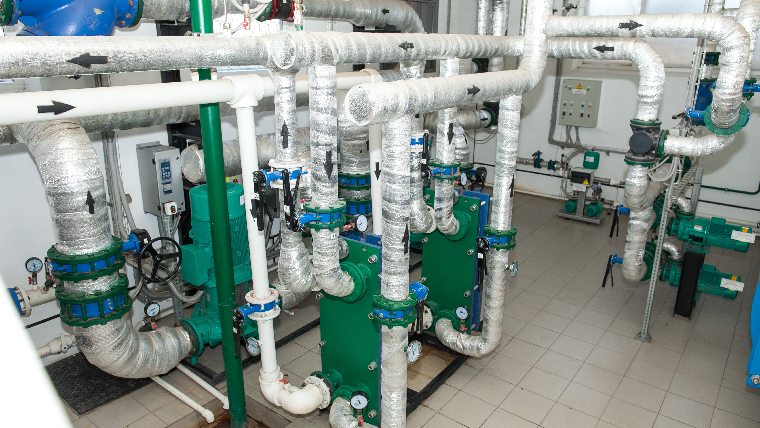 A water heater is necessary for any building with a functioning bathroom or kitchen, but that doesn't mean one water heater will fit the needs of every business. Water heaters can be powered by gas and propane, electricity or solar-powered, depending on the type of utilities available for your building.
Types of Commercial Water Heater We Install
Traditional — A conventional water heater that holds water in its storage tank and comes in various capacities to meet your needs.

Tankless — An energy efficient choice that can reduce utilities bills because water is heated as it's needed.

Hybrid — A combination of the storage tank of a conventional water heater and the functions of a tankless water heater.
Choosing the right size water heater for your business is also important. If you just have a single bathroom, you will only need a lower capacity water heater, as opposed to a business with multiple bathrooms or laundry facilities that will need one (or more) with greater water heating capacity. Our technician can make a recommendation on the right type of heater for your business.
Commercial Water Heater Repair
Pittsburgh's Best doesn't just install or replace water heaters, we also repair them. If your commercial water heater is not functioning as it should, give us a call. We service gas and electric water heaters of all sizes, from stopping leaks to fixing faulty pilot lights.
Pittsburgh's Best Plumbing, Heating & Air is a family owned business proudly serving companies in the Pittsburgh area. Call us at (412) 228-4715 to learn more about our commercial water heater services. We stand behind our recommendations and our work. We are your "Champions of Service!"