When You Have Heating Problems In Pittsburgh, Count On Pittsburgh's Best
When your heat doesn't work, you can feel it, especially if it's in the middle of a Pittsburgh winter. Don't wait around for service, call Pittsburgh's Best Plumbing, Heating & Air for repair any time, day or night. We'll get your furnace or heater working like it should.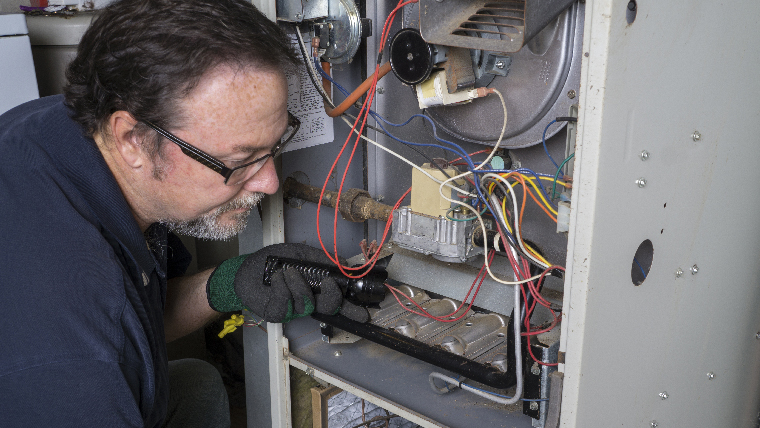 If you have noticed any of the following issues, it's time to have one of our experienced technicians repair your heating system. A timely repair can fix the problem and decrease the chance of it becoming a bigger issue that could cause more damage.
The temperature on your thermostat isn't accurate.

The unit makes knocking noises when it comes on.

The air blowing out of the vents is weak.

The air blowing out is not warm enough.

The unit seems to run all the time without heating the house.

The unit doesn't come on at all.

Your utility bill has increased unexpectedly.
If you are experiencing one of the following problems, call Pittsburgh's Best right away to avoid putting your family in danger:
You smell gas, which could indicate a fuel leak.

Your family has had headaches and flu-like symptoms, a sign of carbon monoxide exposure.

There is a pool of liquid around the heating unit. It could be water, but could also be gas.
Call Pittsburgh's Best Plumbing, Heating & Air at (412) 228-4715 to repair your furnace or heater any time, day or night. As the Pittsburgh area's "Champions of Service," we offer service 24 hours a day, 7 days a week so you won't have to be without heat for long.