Maintenance Experts For Your Commercial HVAC System
Pittsburgh's Best Plumbing, Heating & Air has a team of experienced HVAC technicians ready to provide you with the specialized service you need for your business' heating and cooling system. We serve businesses of all sizes in nearly every industry. There is no job too big or small!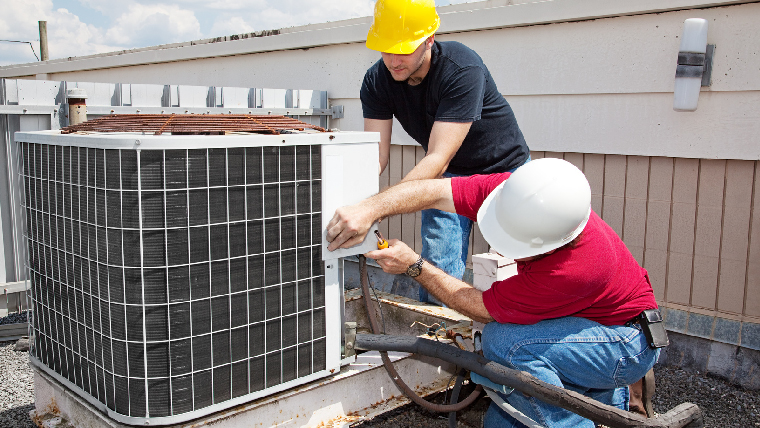 A commercial heating and air conditioning system is large investment in your business that you want to last. Regular maintenance can improve efficiency and help extend the life of your HVAC system. Preventative service can also uncover any minor issues that could lead to major problems later on, saving you money on unexpected repairs and the inconvenience of a system that doesn't work.
Our experienced technicians will perform a routine inspection of your heating and cooling system to ensure that it is in top working order. They are also able to determine if any parts need to be replaced, a preventive measure that will ensure your system keeps running as it should.
A commercial service check from one of our certified technicians may include:
Inspection of the whole HVAC system.

Checking for system leaks.

Lubrication of motors.

Checking coolant levels.

Inspection of fans.

Adjustment of belts.

Checking and calibrating thermostat.

Reviewing safety controls.

Inspection and adjustment of valves.

Cycling through heating and cooling.

Replacement of filters
As a family owned business, Pittsburgh's Best Plumbing, Heating & Air has provided quality customer service to businesses located in the Pittsburgh area for 30 years. Call us at (412) 228-4715 to learn more about preventative maintenance programs for any size commercial HVAC system.