Deep Pipe Cleaning For Homes

In The Pittsburgh Area
When you need a tough clog cleared in your home's pipes, call Pittsburgh's Best Plumbing, Heating & Air. Stubborn blockages deep in your pipes and sewage lines will require something stronger than a jug of grocery store drain cleaner to clear them out.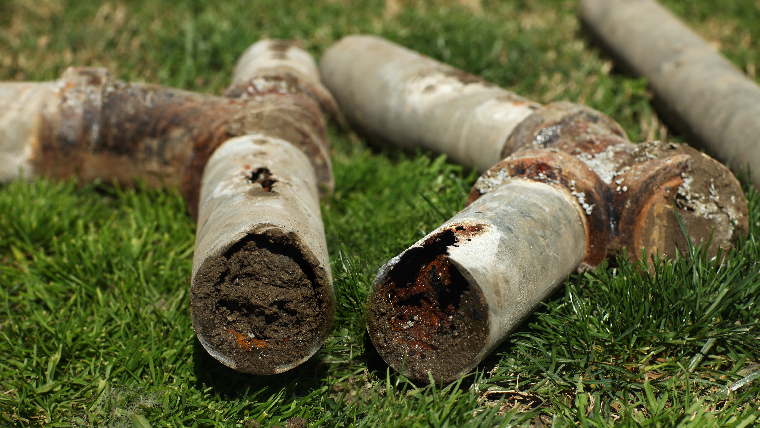 If you suspect you have a problem larger than your plunger can handle, give us a call before more extensive damage is done. In addition to standard drain snake services, we also use professional methods that only experienced technicians can perform.
Hydro Jetting
Hydro jetting is a safe and environmentally-friendly way to clear pipes. It uses a specialized hose that sprays a high pressure stream of water in a 360 degree pattern to blast away greasy buildup and clogs inside your pipes.
Hydro jetting is not recommended for homes with older pipes because the older plumbing lines may not be able to hold up to the pressure. Not sure about your pipes? Don't worry. We will check before using this method.
Vacuum Pumping
Vacuum pumping is done with a powerful suction vacuum attached to a commercial work truck that clears out clogs in hard-to-reach areas. It is able to clear pipes of buildup that can occur over time, including debris, leaves, sediment and household waste. This method can be used in combination with hydro jetting in order to break up and clear large, deep clogs or other obstructions in your pipes.
As your local "Champions of Service," Pittsburgh's Best Plumbing, Heating & Air have proudly served the Pittsburgh area for 30 years. Call us at (412) 228-4715 to learn more about our professional pipe cleaning services for homes and businesses.