Let's Start Your Check List!
Use this home plumbing checklist to stay on top of any issues before they actually happen, saving you both money and time. Perform this simple checklist recommended by plumbing Pittsburgh professionals at least once a year. Some homeowners feel better if they run through the list twice a year – once in the spring and then again in the fall.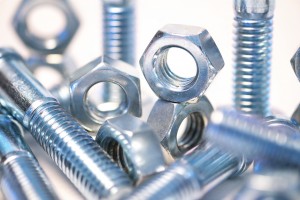 Standard Visual Inspections
Even though it's quite simple, it's often overlooked. The plumbing Pittsburgh experts at Pittsburgh's Best Choice suggest that you constantly remain aware and alert of any visual signs concerning plumbing issues since it will help stave off bigger problems down the road. Once your plumbing installation is finished, be wary of any unusual changes. This may include the following:
Be sure to inspect for any clues of leakage wherever exposed pipes exist. For those pipes that are confined within the foundation or walls, search for any watermarks penetrating the wall, ceiling, or floor along with any puddles.
Also in these particular areas, look for decay and corrosion. If corrosion occurs inside your home, you will likely begin to notice greenish colored stains around brass and copper valves and pipes.
Always be aware of any broken or cracked tiles on the floor – could be water damage.
Notice any parts in your tank toilet appearing rusty or broken? Immediately replace them.
Check for any areas that are no longer properly sealed with caulk.
Look for signs of mold or mildew close to any plumbing fixtures.
Carefully inspect the area where your sewer pipes exit your home.
Examine your water heater for visible signs of rust.
Make sure the hoses in your washing machine are free of cracks.
Check Each Individual System
Besides just visually inspecting the plumbing in your home, you should ideally check for the following as well:
Watch the water in your toilets as you flush to ensure the water is properly swirling down, followed by proper water replenishment to the correct level without hesitation.
Examine your bathroom walls by pushing against them in key areas surrounding the tub and sink to make sure there isn't any water leakage and structural damage to the area.
Test the water pressure in your toilet, kitchen, shower, etc. Any significant decrease in pressure may indicate a build-up of sediment and should be addressed right away.
Periodically drain your water heater to ensure there's not too much sediment present.
Completely turn all your fixture handles to 'off' and carefully watch for any lingering drips or other leakage issues.
Examine how fast your appliances drain. Does the water in your tub go down quickly or slow? This may be an indication that your plumbing system is somewhat clogged or backed up with hair or other foreign materials.
Toilets should not be loose or wobbly on the floor. You may have a leak if you can literally wiggle the whole toilet. Properly reseal the area to the floor to prevent further damage.
The highly qualified plumbing Pittsburgh experts at Pittsburgh's Best Choice based in none other than Pittsburgh, PA, encourages homeowners to perform these tests at least once or even twice a year, or whenever a problem is suspected. If any of these tasks seem too overwhelming, the plumbing Pittsburgh pros will be more than happy to send over a professional to examine any problems that may exist in your home.