Pittsburgh's fall and winter weather can prove to be tough on those who suffer from allergies, asthma, and problems with dry skin, such as eczema. As summer leads into fall, the humidity in the home decreases. The dry air pulls the moisture from everything around it, from your skin to your home. Signs that your home is low in humidity include: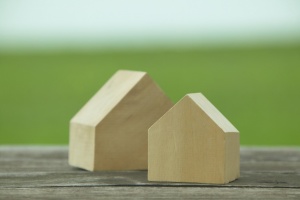 Increased dust
Dry sinus passages
Dry, itchy skin
Dry, persistent cough
Static electricity
Because more time is spent indoors during the fall and winter months, many experience these issues but fail to realize that a simple solution is available in the form of a whole house humidifier. A whole house humidifier works to restore the humidity in the home to a healthy level, which can help to alleviate the symptoms of dry air.
Another reason to humidify your home is the tendency of dry air to attract viruses. Viruses thrive in a dry environment, and a dry environment increases your chance of catching viruses, which can be a problem during peak flu season. The particles released from a sneeze or a cough will float around in dry air, staying active for hours, and can affect all of those they come into contact with. In a more humid environment, viruses simply cannot thrive as long.
The humidity in your home also has a direct effect on the temperature as well as energy costs. Cold temperatures create dry air, which cause you to turn up the heat. More water in the air makes the room feel warmer, eliminating the need to turn up the heat, which will only make the air dryer. Whole house humidifiers create a natural moisture environment in the air for all areas of the home. While using a stationary humidifier in one room may help, it will not provide the energy savings that a whole house humidifier will provide.
Pittsburgh's Best Plumbing, Heating & Air wants to help protect your home or business from the problems created by dry, unhealthy air. The demand for whole house humidifiers has increased in recent years as consumers learn more about their benefits, and our professional team can install the latest models directly into your existing HVAC unit, where you can adjust both your temperature and your humidity levels directly from your thermostat.
Take advantage of the benefits of a whole house humidifier today with the experts at Pittsburgh's Best Plumbing, Heating & Air. We will help you determine the best whole house humidifier that suits your needs and your budget. Contact us today, and remember, we're Always Your Best Choice!