Fall Plumbing Tips
It's hard to believe, but summer is finally coming to an end in Pittsburgh, and bringing those brisk fall temperatures with it. While many will take the time to call a professional to perform annual maintenance on their heating system, another thing homeowners will need to check is their plumbing system.
Help yourself to plan ahead and prevent costly repairs. The following are some DIY tips to help protect your plumbing and save you during the winter months: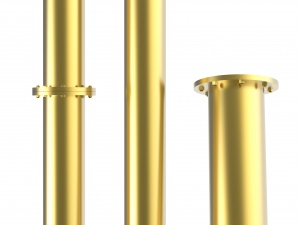 Know where your water valves are located. This is especially crucial in the case of a leak, when you would need to shut off your valves. Knowing where your valves are located can save time and money when it comes to an emergency.
Insulate exposed spaces and plumbing. Pipes can freeze from the cold air, and the more protection and less exposure that they have, the less likely you are to have problems with frozen pipes.
Detach all outdoor garden hoses. Hoses that are still attached to outside faucets can be a source of many problems during the cold winter months. Be sure that all outdoor hoses are disconnected, including those related to swimming pools and garden ponds.
Have your water heater serviced. There is nothing fun about waking up on a cold winter morning to a cold shower from a malfunctioning water heater. Even worse is having to go without hot water while waiting for repairs during the months when hot water is most needed.
If you are experiencing any serious plumbing issues or find yourself in need of plumbing and/or water heater repair, it is important to contact a professional as soon as possible. The longer you wait, the bigger and more costly the issue will get. Pittsburgh's Best Plumbing, Heating & Air offers plumbing repair and maintenance services that will help your plumbing work the way it should year-round. Regardless of the time of year, we can offer tips and recommend products that will keep your home happy and comfortable year-round. We happily provide service throughout the northern Pittsburgh area, including West Hills, Sewickley, Wexford, Bradford Woods, Cranberry, Beaver County, Washington, Hopewell, Aliquippa, Leetsdale, Ambridge, Moon, and more. Contact us today to learn more – and remember, we're Always Your Best Choice!